Green Space Dark Skies was a series of outdoor arts events staged in some of the UK's most iconic natural settings. In 2022, twenty thousand people, from all walks of life, gathered at dusk to create twenty beautiful experiences to be shared around the world. Corporation Pop designed and built a highly accessible, multilingual website to support the project.
As part of UNBOXED: Creativity in the UK festival, lanterns and torches highlighted mountains, lakes and moorland across the UK . Thousands of participants, known as Lumenators, carried low impact lighting across some of the most dramatic landscapes in the country. Then Lumenators and viewers took a journey through our national parks and areas of outstanding natural beauty, where they staged choreographed performances were which were recorded for the world to see.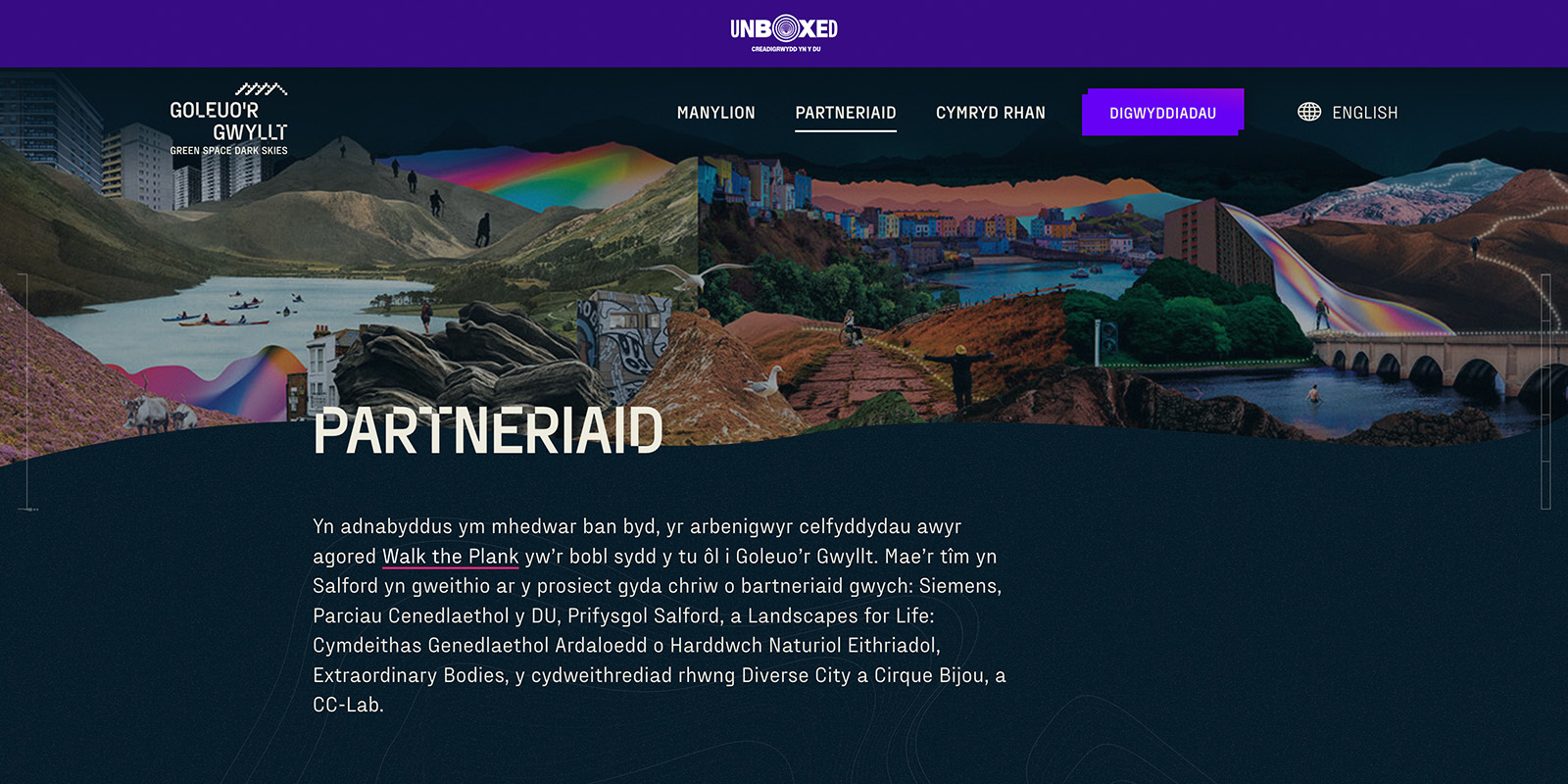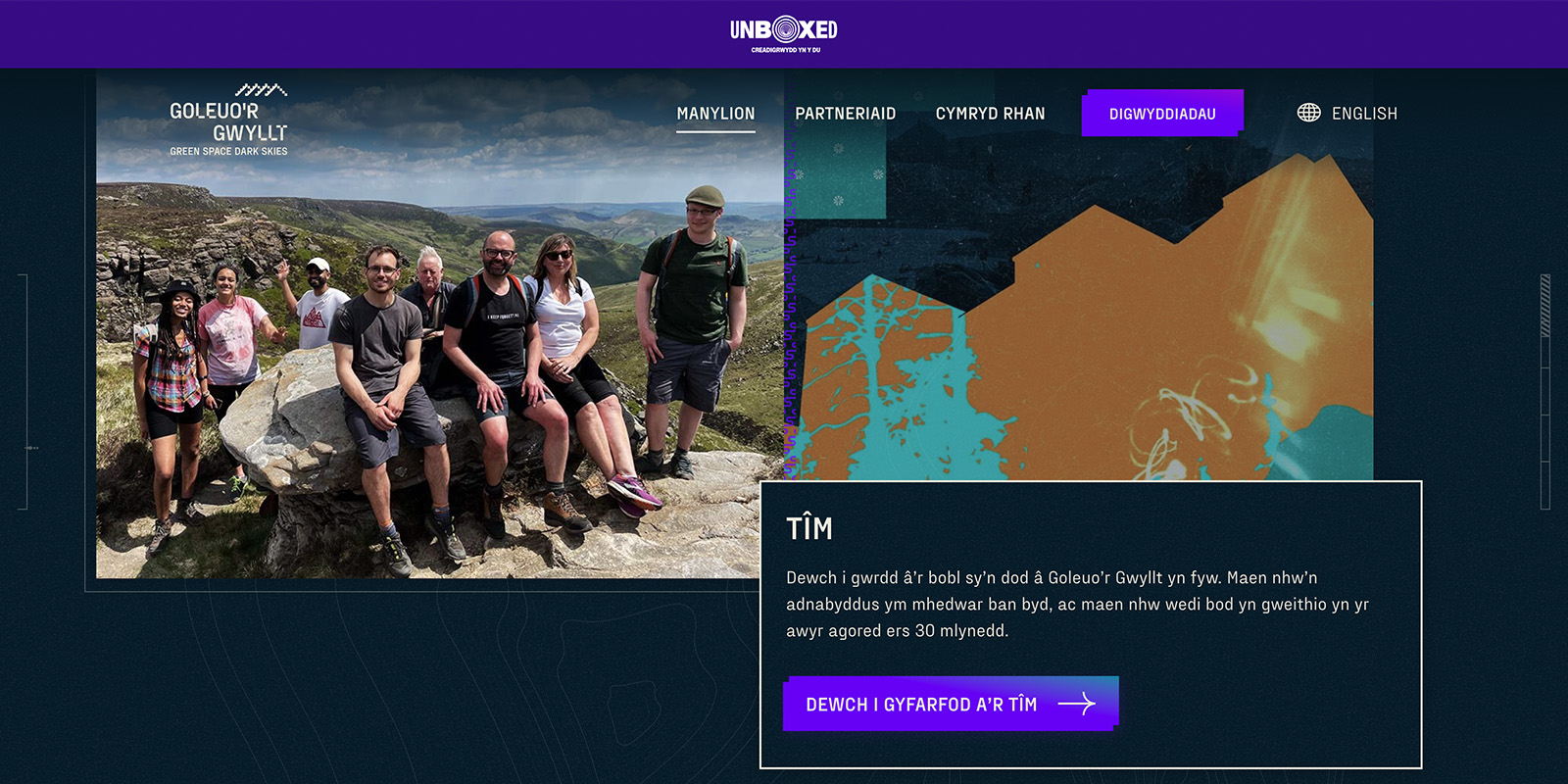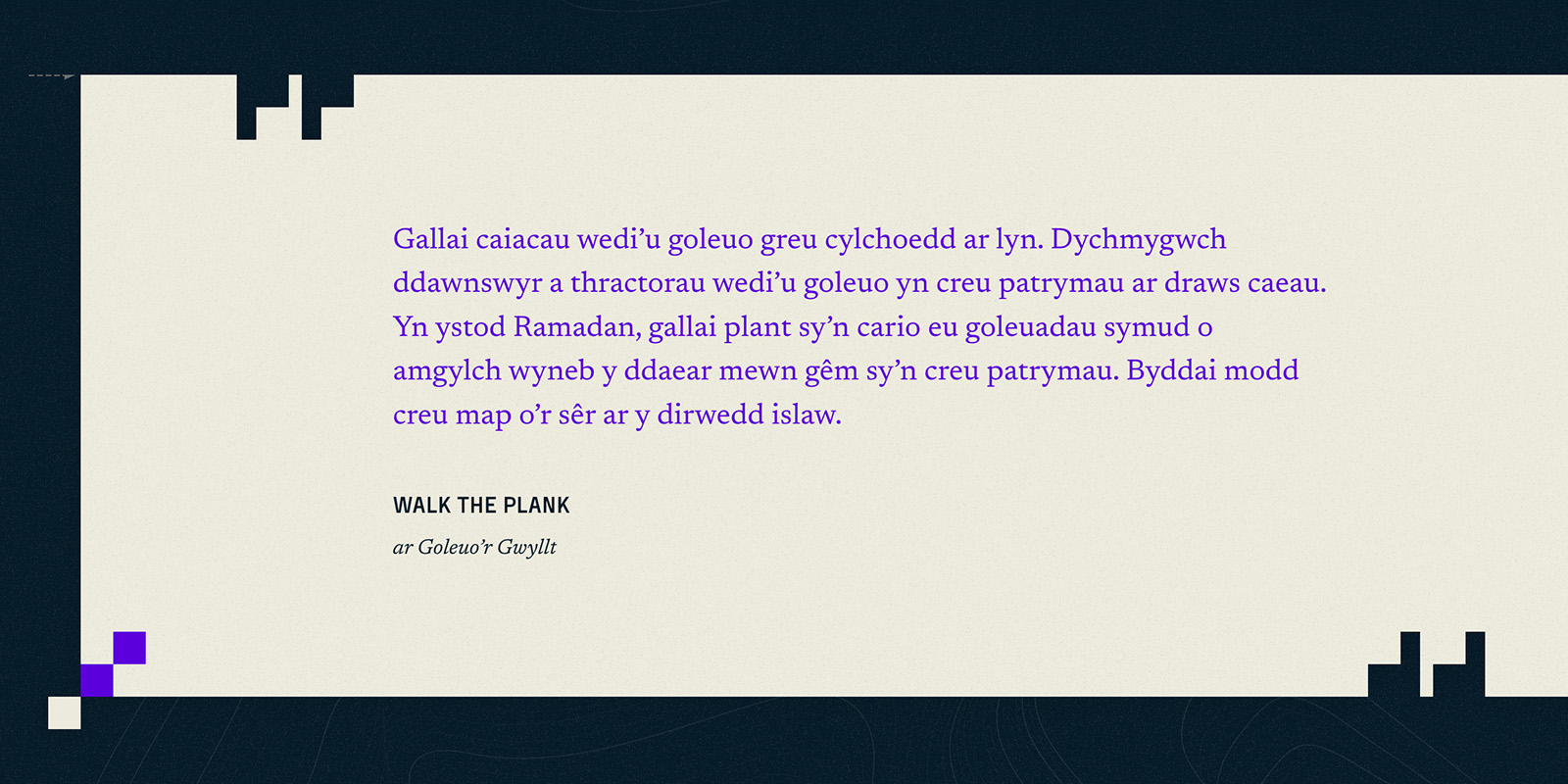 Corporation Pop designed and built the Green Space Dark Skies website. The beautiful multilingual site needed to be informative, hardworking and as accessible to as many people as possible. It was vital the content management system was simple to update. And, finally, it needed to work efficiently with a third-party booking system designed to accept thousands of participant applications.
Challenge
Environmental Impact.
Organisers planned Green Space Dark Skies with the environment in mind. They scheduled events to take place as day turned into night so they had a minimal impact on their environments. The entire project was carbon positive. And that extended to the website, which was monitored and from which they collected data for reporting.
Response
Design led the way.
Dark (mode) websites have been a popular way of using less energy for some time. Whilst that waned with the increasing popularity of LCD monitors, it's becoming more relevant again as people move towards OLED screens which light up individual pixels. 
It was good fortune for us that events were scheduled to happen as the light faded. It meant a dark theme worked perfectly with the feel and brand of the project. So, for these reasons, we designed the website with minimal use of white.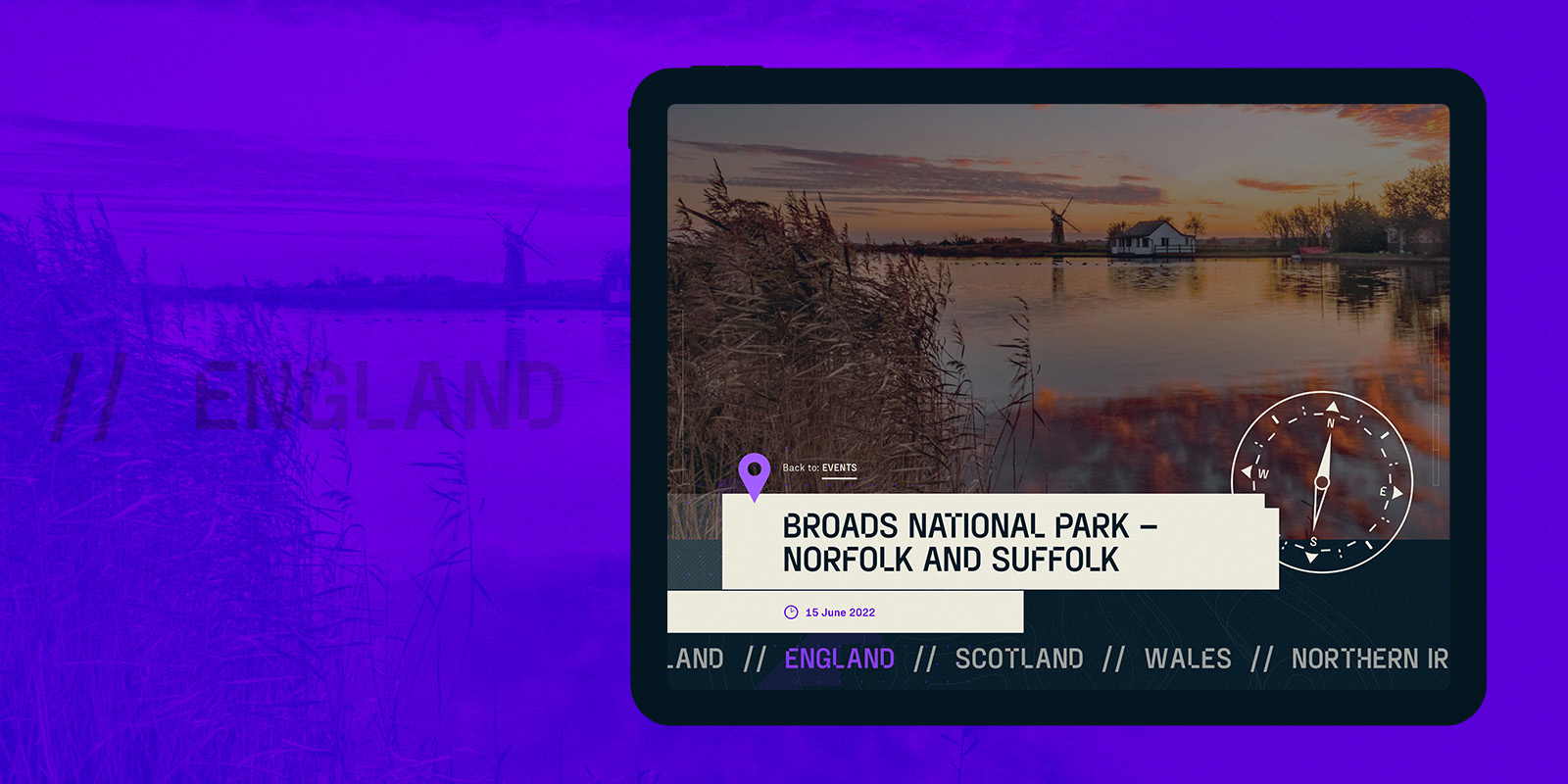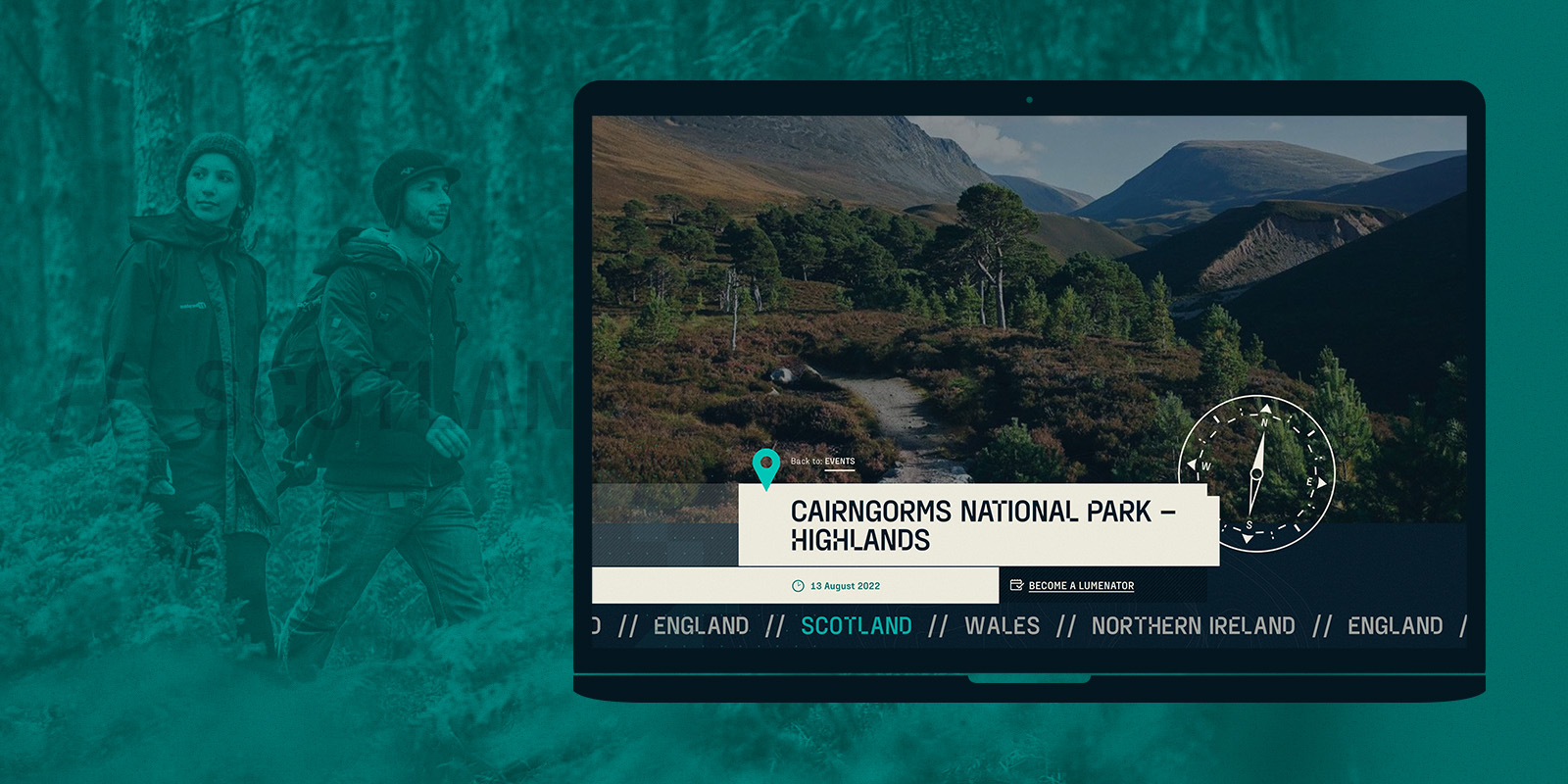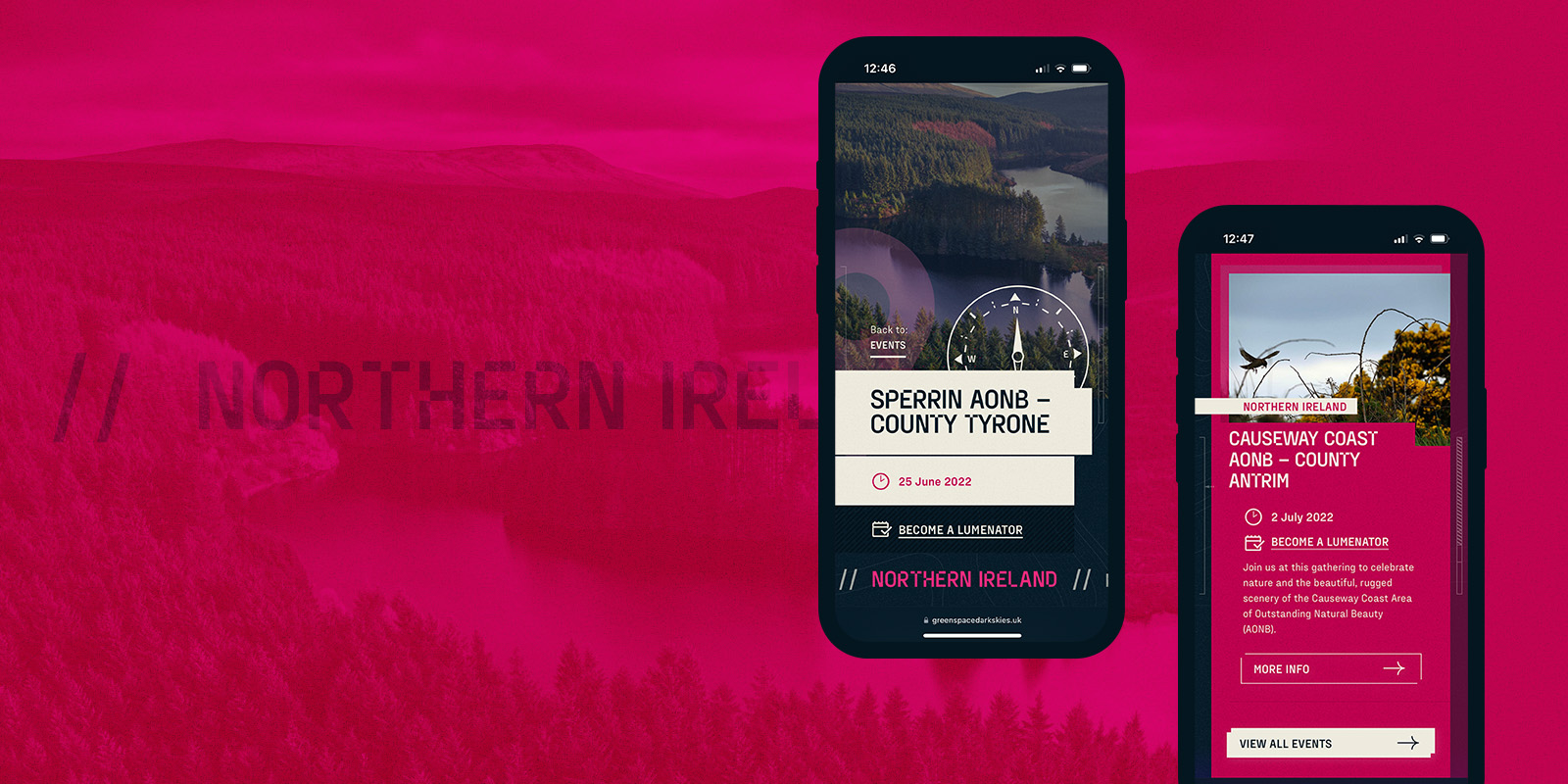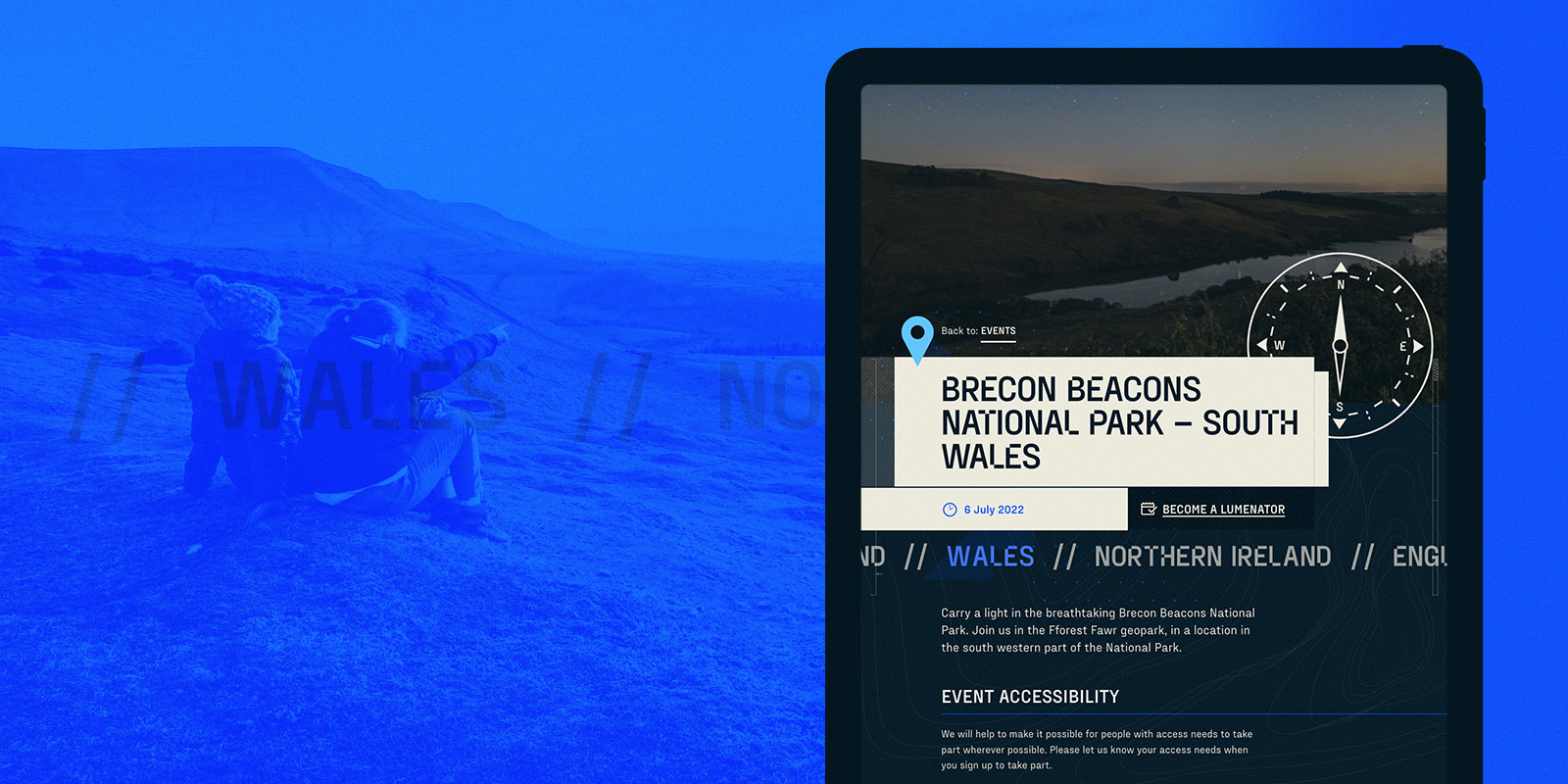 Challenge
Make the website accessible to as many people as possible.
Green Space Dark Skies is an inclusive project and open to people from all paths in life. The team behind it wanted to ensure that exemplary accessibility was front and centre. Whether that be physical access to the countryside or online access to their website. 
Response
Accessibility is always top of our agenda, whatever the job, but this time we went the extra mile
Markup semantics, font sizes and colour palettes with good contrast ratios are standard for us when designing for accessibility. For this website, we took it to the next level by including a toggle button to reduce or stop animations, enhanced interactive elements for easier keyboard control and providing additional contextual text for screen reader users.
We had the site user tested by a team with a range of impairments and disabilities to ensure it met their needs. We also provided on-going support and best practice advice to CMS editors. So, as the site grows and content is added, the entire team can work towards consistent AA standards of the W3C web content accessibility guidelines. 
Outcome
The client wanted a website that helped them engage with the British public. We delivered.
The website developed over three stages as the Green Space Dark Skies project transformed through its lifecycle. 
Beginning with initial engagement, it encouraged people to find out what was going on and sign up for ongoing information. 
Next the website offered more in-depth content with news, FAQs, a media centre and, of course, information about the events coming online.
Then we linked it to a third party booking system and people began signing up. 
Finally, we launched the documentary sections where videos and content of the events are hosted alongside audio used by Lumenators during their performances, photographs, and gathered data and information.
The website is robust, adaptable, accessible and visually impressive. What more can you ask for?
Check it out here: greenspacedarkskies.uk
Key outcomes
Ultra-accessible website gave the client opportunity to engage with as many people as possible
Energy efficient techniques made the website an integral part of the project's environmental ambitions
The website grew and adapted alongside the project